On Saturday, I was outside in a t-shirt and shorts.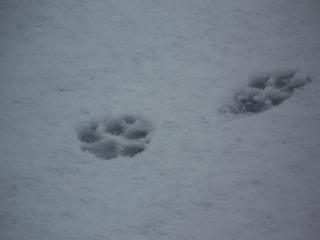 On Sunday, we were accumulating snow. Fairly decent amounts of snow, considering how unseasonably warm it has been this winter. Beautifully, wonderfully warm.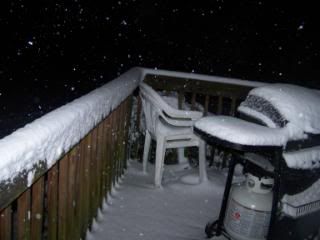 It makes the low temperatures even more painful.
River is enjoying her first ever snow. I would have loved to have been able to share a few pictures, but since she is incapable of not running around like she has lost her mind- they were all super blurry and awful.
Picture of me? No... no I don't think so.
Today, all the snow is gone. Well not all of it- there is a little still on the deck and in the shadow of the garage. Other than that, the yard is just one big squelchy mess.
-Kristne